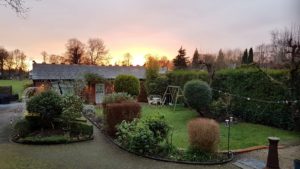 The bump and Baby Hideout where I run the classes but also every class and therapy you could possibly need for pregnancy  birth and beyond. We have pregnancy massage, pregnancy yoga, pregnancy and post natal Pilates, physiotherapy ,acupuncture, reflexology, reiki, baby massage, baby reflex, pregnancy and post natal coffee mornings, baby and toddler first aid, weaning, post natal fitness, family, pregnancy and post birth counselling and lots more. Please go to,
https://www.thebumpandbabyhideout.com/
Chiropactor
Sally Scott is a wonderful pregnancy chiropractor and can help with any pregnancy pain, breech babies and realigning your pelvis ready for birth. 07732 810909
Private midwife – Helen Stanley
www.themidwifecompany.co.uk
Pregnancy is an exciting stage in any parent's life and at The Midwife Company, we want it to be as stress free and enjoyable as possible.  Pregnancy is a time when you need to ensure you have regular checkups to ensure your baby is developing well and you remain healthy.   Here at The Midwife Company we can compliment your existing Antenatal Care within the NHS or make arrangements to complete all your required Antenatal Appointments, with a full midwifery package tailored to suit you. Early screening tests too.
Private scans
Ultrasound Direct Babybond Manchester provides high definition diagnostic private pregnancy ultrasound baby scans, Women's health ultrasound screening and Men's health ultrasound screening, delivered by a team of highly trained healthcare professionals serving Manchester's local community.  Baby scanning services includes 13 comprehensive scans from early scans and NIPT Scans through to 4D baby scans.  Whilst the Men and Women's diagnostic scan range include Pelvic scanning, Abdominal scanning, Stoke screening through to Musculoskeletal scanning.
Appointments are available during the daytime, evenings and weekends. Please visit us to book an appointment online today.
Placenta encapsulation – Eleanor . Please call 07932794106