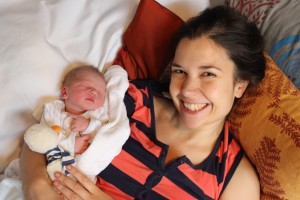 What is Hypnobirthing?
It is basically the term for the teaching of both the physical and emotional aspects of birth and simple  self hypnosis, relaxation and breathing techniques. You'll learn how to release the fears and anxieties you may currently have about giving birth or how to overcome previous traumatic births. HypnoBirthing lets you discover and experience the joy and magic of a positive birth – rather than the horrifc ordeal everyone else seems hell-bent on telling you about no matter what choices you make or what kind of birth you have.
Most importantly, you'll learn how to put yourself back in control of your pregnancy and birth.

"We spend on average 11hours a week preparing for our wedding, why not something as important as our birth!"
The Wise Hippo Birthing Programme is a complete, unique pregnancy, hypnobirthing and birth preparation course that runs as 4 x 2.5 hour classes or over three Saturday mornings. The official Wisehippo book, handouts and 7 x mp3s are provided to support your practice at home. The Wise represents the knowledge that we share and the Hippo symbolises the protection of the Mum and baby.
It is a UK course, suited to everyone. Its not like some courses that are a bit too far fetched  for you to be able to use the tools and techniques. Its positive, practical and fun. We want to empower all pregnant women, and their partners, to trust themselves and the choices they make, so that they can achieve the best birth possible and know that their baby had 'the right birth on the day'.
What kind of things will I learn?
Breathing techniques that actually help the birth.
How to massively reduce the need for medication.
How to be confident and informed when dealing with the medical staff – when to question, what to ask…and when it's time to let them take charge.
Most importantly, you'll know how to relax and stay calm and in control – regardless of what's happening around you.
Other Benefits?
Induction and C setion rates are virtually halfed
89 % didn't require any pain relief other than gas and air
40% birthed in a birth centre or at home compared to national 10%
(taken from the latest Wisehippo stats May 2015)
Highly energized mums in good spirits following births that are calm and gentle.
Can I just read a HypnoBirthing book?
It was never intended that you just read a book and 'do' Hypnobirthing. Some people do choose this way and use the techniques but a lot struggle.
The classes actually show you the techniques and we practice together.
We put all the techniques into real life scenarios and practice as though having discomfort.
You get to know how and when to practice.
You gain a positive mindset  by being with the group and are able to ask questions personal to you.
You gain confidence and complete understanding and have support if you need it.
You meet friends for life and a support network.
Why Hypnobirthing with Tracey and PureBirth? 
''Thanks again for everything Tracey, we've both really enjoyed the course, we feel sad that we're not going this week. We'll definitely be in touch to let you know how it all went. It's great that we're both just really excited about the birth now and not anxious or worried   and we  know that's definitely down to the course."     
"We will miss our Thursday session but have promised to use Thursdays as a longer time to practise our hypnobirthing techniques! Also a good friend of mine is starting with you on Thursday. I said that the course had definitely made me feel more empowered and like I have choices which has also helped me to feel much calmer. Thank you Tracey."
"Thanks again for everything, we both feel a huge benefit from doing your course and will not hesitate in recommending it to other people. We feel much more prepared."
"Just have to say thank you so much for the first session last night. Can't tell you what a difference it has made to the way I'm thinking about the birth experience. I know it's not going to be a walk in the park but I'm feeling a lot more in control of the situation now and like I'll not just be swept along the nhs timeframe. So thank you!!!"
My experience of being a doula/ birth partner and actually being there supporting couples during birth, as a protector, helping understand your choices and policies and procedures that can affect these.
My experience of being a nurse for 15 years, understanding hospitals and staff and how they work. My close liaison with the midwives and staff at Wythenshawe Hospital.
I have taught Hypnobirthing for 18 years using the Marie Mongan method and now The Wise Hippo Birthing Programme.
I have been the teacher of choice at Wythenshawe hospital for the last 7 years.I'm passionate about Hypnobirthing and supporting birth and have the experience of running and teaching Hypnobirthing for all this time. This means I am able to make the course work for you as individual couples. I add so much more to my courses than just the programme.
I am a big advocate for birth partners being just as important as Mums! Birth partners are often forgotten in antenatal classes so my classes give the birth partner a proper role where they feel important, helpful and enjoy their babies birth too.
Having had four births myself using relaxation and hypnosis. First hand experience on how different techniques work.
Being a qualified Hypnotherapist so I have extra experience on how hypnosis works and how to change techniques to suit different people.
I am also qualified in aromatherapy and acupressure for pregnancy and birth and am a breast feeding specialist so can add extra to the standard course.
I am the teacher trainer for The Wise Hippo in the North of the UK so I know and understand the programme inside out!
The groups are kept small,  this gives more time to discuss and makes it more personal. They are however usually full therefore you make great relationships that can last a lifetime.
I have two wonderful relaxing rooms and I provide cake!
Email and phone support until you have you baby no matter when you do the course and an extra session if you feel you still need more help.
Private one to one courses are available too which includes the same as above.
Do we need to do any other birth preparation courses?
I suggest you do the free NHS classes offered in your area, they give information on after the birth, breastfeeding and also you get a chance to meet the midwives.
You don't need to do any other private birth classes unless you wish to as The Wisehippo is a full antenatal course in itself.
Pregnancy yoga classes work well with our course and you will find some recommendations on my links page.
An idea of what is taught in each class is shown below.
Class one
The Picture of Childbirth today
The Wise Hippo Birthing Programme materials
Defining Hypnosis
Acknowledging Pain
The Physiology of Birth and the Impact of Fear
Mind / Body connection
The Impact of Others
Taking charge of your thoughts
Class two
Relaxation – the antidote to discomfort
What is Relaxation?
Positions for Relaxation
Amazing breathing techniques
Relaxation techniques
Anchoring
Birth Partners Supporting role
Establishing a practice routine
Class three
Optimal baby position and spinning babies techniques
Induction and natural induction
Alternative options for promoting comfort
Avoiding Medical intervention
Discomfort techniques and touch
Practice
Physical preparations for birth
Class four
Birth planning
Positions for birth
Birthing your baby
Birth partner's role
Using the techniques during labour
When baby arrives
Birth practice session
View course dates