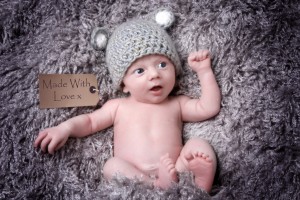 ---
MY COURSES FILL UP VERY QUICKLY SO I DO RECOMMEND BOOKING EARLY FOR A COURSE THAT GIVES YOU TIME AFTERWARDS TO PRACTICE
You can start from 20 weeks pregnant and I recommend starting before 30 weeks if possible so you have plenty of time to practice but if you are already past here don't worry we can arrange this. I will support you by phone/email after the course right up to your birth. The course is for Mum's and a partner.
Please don't hesitate to call Tracey on 07803797970 with any questions or if any of the dates in a course aren't suitable and I will try my best to be flexible and accommodating to holidays/shifts etc. I add courses all the time when the below ones are full.

The antenatal birth and postnatal prep course is 15 hours in total. Its an all new way of doing an antenatal course to reduce the face to face hours for busy people and more importantly reduce the cost by half! I have designed a 50:50 course after years of experience teaching and the content will be the same and you will still receive the official hypnobirthing book. Its a win win!
This is an all inclusive course and a complete package so you don't need to do any other courses at all as it includes hypnobirthing,  feeding and all baby care and post natal mind and body changes. This course is unique as it also includes my support as a very experienced doula and children's nurse and night nanny  on phone and email during pregnancy and after you've had baby. Keri, a lactation consultant will also support you in this way too and you can add on a breastfeeding home visit with Keri who you already know to help and support. The course also includes The Wise Hippo book, 10 MP3's and 2 class manuals. A whats app group will be set up for your group and most groups meet up with their babies and become friends forever.
Full 50:50 All Inclusive Antenatal and postnatal Course £175 ((A £75 non refundable deposit is required to secure your place)
2023/24 courses
The course has the first session as a guided self learning and then session 2 at The Bump and Baby Hideout in Sale, then season 3 is self learning again and session 4 at the Hideout. The final session is breastfeeding  with a lactation consultant at The Hideout
The dates for the sessions are;
December course;
Saturday December 2nd 1.30-4pm
Thursday January 4th 6.30-9pm
Saturday January 20th 12.30-2.30pm
January course;
Saturday January 6th 1.30-4pm
Thursday January 25th 6.30-9pm
Saturday February 3rd 12.30-2.30pm
HYPNOBIRTHNG REFRESHER GROUP SESSION £50
Next one -Saturday 9th December  1.30-3.30pm
These sessions are also available privately for £90.
Course enquiry form