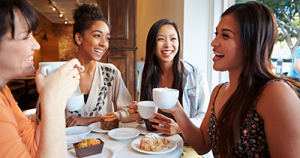 INSPIRED means 'of extraordinary quality'and  instilling a 'you can do it' mindset.
To 'INSPIRE' is to 'encourage, energise, excite, influence, motivate, guide, inform, reassure.
NEXT COURSE- MANCHESTER OCTOBER 5TH/6TH AND THEN 19TH AND 20TH in The Bump and Baby Hideout in Sale.
£595
The 'Inspire Me' doula training course is a 4 day course.
I am the writer and trainer of the course . I am the longest standing doula that I know of in the area and have had a very busy doula business for 14 years. I am a hypnotherapist and also a children's and adult nurse( and I'm an NNEB too!)
I am the trainer for a Hypnobirthing programme in the north of the country and I run three Hypnobirthing classes a week myself locally.
My course will not just give information- my aim is to empower new doulas to hit the road running so my course will give you all the materials to do that.
Below is an idea of the subjects the course will cover and we include lots of visuals, films and role play sessions. Any questions please just give me a ring on 07803 797970 or contact me via my contact form  on the link below
PureBirth 'Inspire Me' doula training course contents
Day 1
Introductions and sharing own birth stories
The compassion model
Dignity in maternity- understanding the NHS today
Where does a doula fit in?
Individuality
Main roles
The main birth partner- how to empower partners
Fear in childbirth
Promoting normal birth
Choice
How kindness, empathy and support promote progress of labour
Positive birth= happiness
Birth environment
Birth planning ( role pay)
Antenatal doula sessions
Optimal baby position
Day 2
Birth from beginning to end
How different presentations of baby can affect labour
Positions
Induction and natural methods
Aromatherapy
Massage( practical)
Acupressure (practical)
Rebozo(practical)
Positive mind and preparation
Special births ie strep B, pre-eclampsia, VBAC, C Section, breech and more
Pain relief in labour including what is Hypnobirthing
Emergencies
Day 3
Antenatal sessions role play
Breathing practice
Running your own business;
Self employed
Tax
Website
On call/back up
Agreements
Doula uk
Networking
Marketing
Social media
Day 4
Skills- listening, understanding, non judgemental
De brief the birth
PTSD/PND
When to refer and who to refer to
General baby care;
Bathing
Feeding and routines
Slings
Sleep safety
Attachment parenting
Jaundice
Breastfeeding/ bottle feeding prep;
Choice in feeding- no guilt
Emotional issues
Skin to skin
Tongue tie
A good latch
Is my baby getting enough
How to increase supply
Breastfeeding issues; thrush, mastitis, soreness, colic,
Expressing and storing
*I just ask for a £100 deposit on booking your place and the balance to be paid one month before the course. You can pay in parts over a few months if this helps *
Any questions please just give me a ring on 07803 797970 or complete the enrolment form attached so you can begin your path to becoming an Inspired Doula.